Most Comfortable Shampoo Chairs
in Morgantown, WV
Experience Spa Comfort With Zero Neck Strain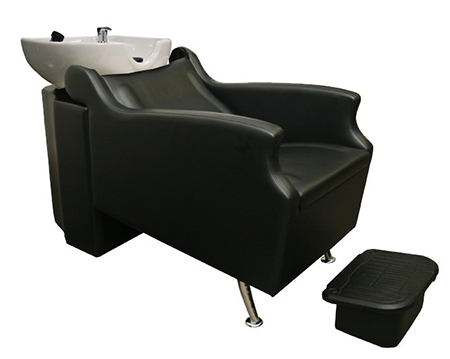 Bella Hair is the only salon in the Morgantown, WV, area that enables you to experience true spa comfort with zero neck strain with the Avant Shampoo Chair System. We have invested in the finest and most comfortable shampoo chairs available from global industry leader, Minerva, because your comfort matters. Each chair is accompanied by an ottoman-style footrest and is equipped with a silicone-infused headrest. They absorb the tension from your body instead of contributing to any discomfort that you may be experiencing.
Mature? Recovering From Surgery? Movement Disorder? Rest Your Head in Luxury
Unlike most shampoo bowls that are hard, extremely uncomfortable, and place pressure on the sensitive neck tissues, our luxurious headrests are ideal for our mature clients, as well as those with a wide range of health conditions, such as recovery from surgery and movement disorders, that contraindicate placing pressure on the head and neck area. You will not have to lift your head to adjust position –simply look to the left or right and we can take care of the rest, regardless of the service that you are having. Your neck and back will not get wet with this system. Regardless of whether or not you have a medical condition, we are confident that you will sincerely enjoy your total experience at Bella Salon.
Experience the Shampoo System Preferred by the World's Finest Salons
The Avant Shampoo System is preferred by proprietors and professional stylists in the world's finest salons including Redken and Gratitude Salon. Now, you can experience the very best in comfort and professional salon quality in Morgantown. We look forward to providing your salon service in the #1 shampoo chair in the world!
"Great!! Every client has said it is the most comfortable shampoo sink they ever experienced" -John D.
Contact Bella Hair to schedule an appointment today: (304) 599-2088.